Using a bridging loan to purchase a buy-to-let property enables landlords to access funds quickly, providing an opportunity to expand their portfolio and convert properties for the rental market.
mtf is here to get your bridging loan completed in a matter of days. As a non-status lender, mtf will take a view on CCJs, defaults, and arrears and we do not require evidence of credit history, accounts or proof of income- instead, we focus on the property and your future plans.
Our streamlined process also means no application forms, allowing us to cut through delays and offer a bridging loan exactly when and how you need it.
Key product features:
Rates from 0.75%
1st & 2nd Charge
Loans from £100,000- £10,000,000
Up to 70% LTV
Terms from 3-24 months
Residential, commercial,
HMOs & mixed assets
Adverse credit, CCJs, and arrears considered
No exit fees/ no Early Repayment Charges
No personal guarantees required
No credit scoring
At mtf, we evaluate rates and LTV on a case by case basis. Why not give us a call on 0203 051 2331 or fill in the form below to get indicative, no obligation terms on your enquiry?
APPLY FOR A LOAN
*indicates a required field
**If you are enquiring about a FIRST CHARGE LOAN, mtf is an unregulated lender so it is a strict condition that you (the borrower) and/or any family member does not live, or intend to live in the property.
For more information about how we process and hold your data please view our privacy notice here.
WHAT IS A BRIDGING LOAN?
While buy-to-let is becoming an increasingly attractive option, mortgage regulations remain tight. However, a bridging loan can present a real solution for property investors and developers looking to complete the purchase of their next project quickly, before renting out the property or selling. This loan can be used on commercial, residential or mixed-use assets.
It is important to note that this type of finance is not a long-term solution. The exit strategy would be the sale of the property, or to refinance onto a conventional buy-to-let mortgage and renting the property out against the higher value.
HOW CAN A BRIDGING LOAN HELP PURCHASE A BTL PROPERTY?
Speed up a transaction
Securing a bridging loan on an investment property is an effective means of raising funds quickly, enabling landlords and potential landlords to take advantage of investment opportunities in a booming buy-to-let market.
One of the main benefits of a bridging loan is the speed at which funds can be delivered. Where a mainstream bank may take several months to put together a loan for a borrower, a bridging finance company is often able to make lending decisions within hours of initial enquiry so funds could be released in less than a week. This is crucial for those trying to secure quick deals on properties.
Purchase and refurbish an uninhabitable property
It is difficult to finance with a buy-to-let mortgage on an uninhabitable property. Borrowers can use our loans to fund the sale and the refurbishment works. After this, they can exit onto longer-term finance.
BUY-TO-LET PURCHASE CASE STUDIES
OFF PLAN INVESTMENT PURCHASE
Client's Circumstances: A client required £346,000 to purchase an investment property he had bought off-plan, in Ealing. The client had been served a Notice to Complete by the developer and needed to act quickly. Due to the time-sensitive nature of the loan, the applicant was unable to secure a Buy-To-Let (BTL) mortgage.
MTF Solution: mtf provided a £346,000 bridging loan, at 60% loan-to-value, based on an open market value of £575,000. Interest was retained over a 12-month term, with no exit fee or early redemption penalty. No personal guarantees were required.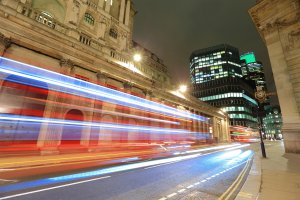 The Benefits: mtf managed to save the applicant from losing his £40,000 deposit and from losing out on £171,000 of profit, between the exchange price and today's open market value. The 12-month term will allow the borrower plenty of time to arrange a BTL mortgage at the right level.
UNINHABITABLE PROPERTY PURCHASE
Client's Circumstances:  We were recently approached by a developer looking to purchase an investment property which needed refurbishment. Her project focussed on a property in Croydon with an open market value of £450,000. She was unable to get a mortgage as she needed to move quickly and the property was not habitable.
MTF Solution: Within three weeks, mtf provided a £292,000 bridging loan, at 65% loan-to-value, with no exit fees or early redemption penalty. No personal guarantees were required.
The Benefits: The bridging loan from mtf meant our client had the funds to buy the property and the time needed to carry out the works, whilst hopefully increasing the value. The client will look to exit the loan once the property has been refurbished, via refinancing onto a longer-term buy-to-let mortgage.