The commercial sector has endured some tough times in recent years- with macroeconomic events such as the EU referendum, UK elections, and Donald Trump's presidency disrupting the market- there is renewed confidence and demand is continuing to grow.
Commercial property in particular is becoming more popular with private investors, many of whom are being driven away from the residential buy-to-let market by the increasing regulation and rising taxes.
Auction house, Allsop, recently announced they had seen three times the number of buy-to-let converts dipping in to commercial property since the cuts to mortgage interest relief for residential buy-to-let properties were announced.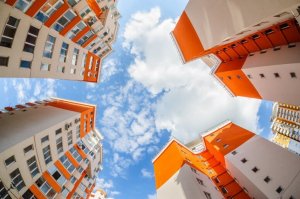 Yet, the sector is greatly under-served by mainstream lenders, mainly because of the risks involved due to the volatility of commercial property prices.
Commercial finance is a multifaceted form of finance- there is not a 'one size fits all' approach, as each loan must be assessed individually and priced according to the risk. The underwriting process is complex and some lenders can be inflexible in their decisions.
Borrowers seeking commercial finance need more innovative options, tailored to meet their needs and one such source that has become a critical tool to fund this community, is bridging finance.
Bridging finance has presented a real-time solution by providing a quick and flexible injection of liquidity to fulfil funding needs.
mtf's bridging loan products are designed to meet the many diverse needs of commercial property investors and SMEs, whether funds are needed to purchase commercial premise, acquire stock, to facilitate a new venture or provide additional capital to stimulate growth.
As a non-status lender, we do not require evidence of trading history, accounts or proof of income and do not require personal guarantees. This allows us to take a practical, common sense approach to lending.
As an example, a property development company needed funds to purchase a £4m commercial asset based in Peterborough, which they intended to convert into offices.
The developers had a specific completion date and were unable to obtain a commercial mortgage in the time frame required.
mtf provided a £1.8m commercial bridging loan, at 45% LTV based on open market value. Interest was retained at 0.95%, over a 12-month term, with no exit fees or ERCs.
In just under 3 weeks, the clients were able to purchase the asset and the 12-month term gave the client plenty of time to refinance with a commercial mortgage.
A commercial bridging loan can be secured on many property types, including residential, semi-commercial, commercial property, and land. In addition, many income sources ranging from employed, self-employed and sole traders to partnerships and limited companies will be considered. Funds can be used for all existing investments to re-finance and improve its cash-flow, or to purchase business's such as hotels, land or retail units.
What's more, because bridging loans are now much cheaper, they are more appropriate for a wider range of borrowers and a wider range of circumstances.
For more information on our commercial loan offering or if you have an enquiry you wish to discuss, call us on 0203 051 2331. We are here to listen.