Raising finance to buy a property at auction can be a nightmare. Either you are unable to get a mortgage because the property requires major work, or it is virtually impossible to secure a mortgage in the tight 28-day time frame.
Borrowers looking to buy a property at auction can use bridging finance. One of the main benefits of a bridging loan is the speed at which funds can be delivered. Where a mainstream bank may take several months to put together a loan for a borrower, a bridging finance company is often able to make lending decisions within hours of initial enquiry so funds could be released in less than a week.
Non-Status Auction Finance
At mtf, we are here to work with you to get your auction finance loan completed in a matter of days. As a non-status lender, mtf will take a view on CCJs, defaults, and arrears and we do not require evidence of credit history, accounts, or proof of income- instead, we focus on the property and your future plans. Our streamlined process also means no application forms, allowing us to cut through delays and offer auction finance exactly when and how you need it.
What's more, we will work closely with you to ensure you go into an auction fully prepared and at a competitive advantage to others.  If you have identified a target property and set yourself a maximum threshold you want to pay, we can review your loan options at an early stage, prior to the auction and provide you with indicative terms. This way you can go into auction and bid with confidence, knowing you have the adequate finances in place so that a transaction can complete with minimum fuss.
Key product features: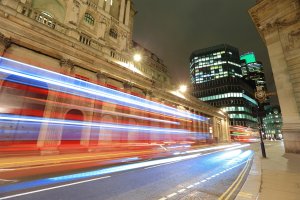 Rates from 0.75%
Loans from £100,000- £10,000,000
Up to 70% LTV
Terms from 3-24 months
Residential, commercial & semi-commercial property
Adverse credit, CCJs and arrears accepted
No up-front fees/ exit fees
No credit scoring
At MTF, we evaluate rates and LTV on a case by case basis. Why not give us a call on 0203 051 2331 or fill in the form below to get an indicative, no obligation quotation on your enquiry?
APPLY FOR A LOAN
AUCTION FINANCE CASE STUDIES
24-hour Completion
Initial circumstances: Client needed £215,000 to complete an auction purchase and make renovations to the property. His mortgage lender couldn't provide the financing in the timeframe required and so he faced losing his deposit.
MTF solution: We provided a £215,000 bridging loan, at 65% loan-to-value over a 6-month term, with no exit fee or early redemption penalty.
The benefits: mtf managed to provide the loan within 24 hours, saving the client's deposit. The 6-month term gave him the time to renovate the property and increase its value before refinancing out of the bridge loan with a buy-to-let mortgage.
Mixed-Asset Purchase
Initial circumstances:  Client required £179,000 to complete an auction purchase. The property was a mixed residential/ commercial asset comprising of an unoccupied flat, situated above a dry cleaner, which the client was looking to use as a new business venture.
The client had tried to arrange their own finance through a buy-to-let mortgage provider but was quickly running out of time. By the time they approached mtf, there was only 2 weeks left to complete his purchase.
MTF solution: mtf delivered funds 2 days after receiving the valuation report and provided a £179,000 bridging loan, at 58% LTV on open market value, with no exit fees or early redemption penalties.
The benefits: By taking out the bridging loan, our client had the time to complete the auction purchase- saving his deposit, and the time to refinance out of the bridging loan with a buy-to-let mortgage.
How does auction finance work?
If you wish to proceed with our bridging loan offer, we will issue an Offer in Principal (OIP). As soon as we receive the signed OIP we will liaise with our appointed RICS valuer, and you, to arrange the fastest and most convenient appointment for the valuation of the property. Our panel valuers are instructed to produce reports within 72 hours (though sometimes this can take longer).
We don't like to lose time. So whilst we wait for the valuation report to come back, we ask for your solicitor's details so that we can send them our checklist of requirements.
As long as the value of the property is acceptable for the loan to proceed, we will then instruct our solicitors to get in touch with your solicitors and issue the mortgage deed for signature.
You will need to pop into your lawyers with your identification (one piece of photographic identification and two pieces evidencing your address which are not more than 3 months old) and to sign the mortgage deed.
As soon as our lawyers receive the requested documentation, we are ready to go and funds will be released.
That's it. It really is that simple at mtf.
How can auction finance help?
Driven by attractive prices and the speed at which a deal can be executed, property auctions are appealing to a wider audience including buy-to-let investors, who are increasingly visiting auction rooms in a bid to find a good deal. They appeal to those that want to avoid the traditional buying chain because as soon as the gavel falls, there is no risk of the deal falling through or being gazumped. Source: Homeowners Alliance
Property investors can benefit from buying a property at auction below market prices, typically within a 28-day time frame. Experts say that buyers can save up to 30% on the price of the property and they can also benefit from contributing smaller deposits of around 10%.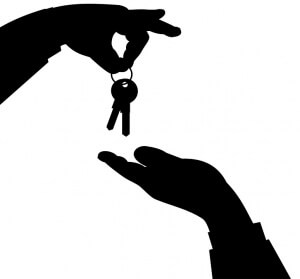 However, an investor wanting to take advantage of these opportunities can often face barriers when it comes to raising funds, with a reduction in lending from high street banks and lengthy application processes
These changes have caused auction buyers to rethink their financial arrangements and seek alternative methods of funding, with bridging loans offering a real-time solution to the funding gap.  mtf has seen a notable increase in bridging loan applications from investors and developers wanting to buy properties at auction.
With record low-interest rates, rising rents and continuous house price increases, buying an investment property at auction is an attractive proposition for many.