As an award-winning provider of bridging finance loans, we are regularly invited to speak and exhibit at finance conventions and industry events. We are always happy to talk with you in person at these events, so check out this page to find out where we will be attending in the near future.
Apply for a loan today, or learn more about our first legal charge and second legal charge loans.
Sep
13
Wed
FSE London 2017
Sep 13 @ 9:00 am – 5:00 pm

For those looking to expand their industry knowledge, network with their peers, and spend valuable face-to-face time with lenders and providers, FSE is an unmissable event.
If you're looking to boost your professional development, its CII-accredited seminars enable you to earn CPD hours as well as hear from industry heavyweights on the most up-to-the-minute issues affecting the industry. Keep on top of the regulatory changes happening in the industry and attend seminars with the Financial Conduct Authority or pop over and speak to them in person.
On top of this, there is also a TV studio to catch all of the action, free lunch, and a business centre so that delegates have somewhere to work.
How will your business benefit from visiting Financial Services Expo?
Meet your industry regulator and hear the latest in regulation, compliance and more
Access a wide range of exhibitors from across the market
Gain valuable insight on how to offer more to your clients
Interact with the biggest lenders, product providers and distributors
Gain valuable CII-accredited CPD hours to further your professional development
mtf is one of the main exhibitors at the Financial Services Expo- London. To learn more about non-status bridging finance, or to discover how our range of products could help your clients, visit mtf on stand L100. 
Oct
6
Fri
Property Investor Show
Oct 6 @ 9:00 am – Oct 7 @ 2:32 pm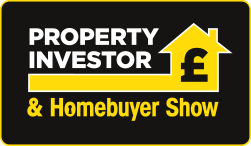 The UK's premier property expo is the must attend event for anyone serious about making money from property investment. As always the show is FREE to enter.
It is the ideal place for networking, obtaining reliable and up to date property market information and, of course, property to buy. It is designed to cater for all levels of property experience – everyone from the novice to the seasoned investor will find an answer to their questions.
With 100+ exhibitors expected and approximately 70 seminars, presentations and panel debates scheduled, you can identify the expertise and advice you need to make the right decisions on your specific area of investment interest.
The seminar programme is established as a major feature of the show. Speakers and panel leaders are carefully vetted to ensure attenders gain real value from every session they attend. The programme comprises sessions on a broad spectrum of topical issues.
mtf is one of the main exhibitors at the Property Investor Show. To learn more about non-status bridging finance, or to discover how our range of products could help you, visit mtf on stand 212.